Nick Coleman Gets the Promotional Skateboard Treatment with Revoked Collab Featuring Artwork by Steven Nazar.
Josh Utley, Co-Owner of Revoked... We are not professionals. Skateboarding is our life. Nick is an Independent skateboarder who is in the professional HVAC trade with 18+ yrs experience. While his work puts money on the table for his wife and two kids he has the heart of a skateboarder.
When I first met Nick 80's style was out and the 90's were exploding. He was a thrasher in the midst of a tech heavy scene. Nick told me his dream was to skateboard with the OG's of skateboarding. The people who skated everything and skated fast.
Nick achieved his dream real quick. Within no time at all he was skateboarding with the likes of... Randy Katen, Steve Brockway, Jon Yunker, Roger Folsom, Alan Barclay, Scott Becker, Marty Radan, Brent Schneider, Peter Kiwi Gifford, Steve Hirsch, Sam Cunningham, Chris Cook, Stan Byers, Curtis Franklin. That was early on, there are so many to name. Basically the NMEN is Nick's Nor-Cal family and RMOB is his So-Cal family.
That is why it is my honor and pleasure to release our Nick Coleman Old School shape with his name. If you haven't had a chance to skateboard with Nick yet he can often be found at Sac Town's power inn skateboard park.
---
Here's our interview with Nick Coleman about his career as a skateboarder.
Local native, Nick Coleman, at age 40, just got his own skateboard model. Nick rides for Revoked Mob which is a Active Lifestyles + Music + Art + Entertainment brand with it's home base in Ocean Beach San Diego, California.
Nick is extremely please with his design which features artwork by Steve Nazar. Steve is the acclaimed original artist and creator of the classic T&C Surf Designs characters Thrilla Gorilla, Joe Cool and Da'Boys!
Nick is a big guy (6'6" at 255 lbs) and rides our custom Old School shape that is 10.43 inches wide featuring a pin nose and square tail. The monster is from Nick's skateboard is expected to be made available to the public at Ocean Beach Surf & Skate by the end of March.
You might be asking yourself who is Nick Coleman? Below is an interview with Nick about his life as a skateboarder.
When did you first start skateboarding?
In1984 my older brother and I would take turns butt boarding down our street into pickle weed. Little did we know that pickle weed will make you feel like you had poison oak, my mom had to deal with this quite a bit. 1985-1987 we both had legit skateboards, my brother had a hammer head and I had a Lucero. We would take a piece of plywood and set it on top of some of my dads coffee cans and launch onto or front lawn trying to learn grabs. Also during this time we would skate the transition curbs of Whittier st. at this time it was the off ramp to get to Point Loma.
What is the worst slam on your skateboard?
Around 1988-89 I took a few good slams, The worst was going to my friends house from Just Boards. I was pissed at my friend, so I was going to bomb Warden St. with out putting my foot down. That is when I learned about speed wobbles as I slammed hard hitting my head and ripping a whole in my elbow. Soon after that my older brother slammed on his faced and gave up skateboarding.
That was my worst slam as a kid, but my very worst happened in 2000. I slammed on my head flying down Catalina onto Tennyson and my front wheel popped off. Knocked out, came to and the back off my head was gushing blood. Ended up with four staples.
Where did you primarily skateboard?
From 1991-1994 it was my primary transportation. When my buddy got a mini ramp its was on from that point, learning to drop ins lip tricks, figuring out early grabs. In 1995 my other buddy got a really cool launch ramp that we would spend hours figuring out how to land and ride away from doing good size grabs and ollies. This was the year I got to be apart of Revoked Skateboarders & Company not as a friend or little brother, but as a skater!
How long did you ride for Revoked?
I rode for Revoked until 1996. I was told the Revoked brand was talking to an investor in La Jolla around that time. Their potential investor said, "Skateboard companies do not make money" after being shown Plan B's financial information. The owner's of Revoked were still in college and were ultimately unable to secure funding to produce skateboards though they've always produced clothing for the crew. So, I was again on the consistent hunt for old boards, usually a friend that had one in there garage.
Who else have you skateboarded for?
In 1997 another local skateboard brand, Frozen, came around at this time and the skate team was a bunch of my friends. It was cool to be a hang-around-guy for the company.
Early 1999 I went to a skate demo in PB, this is when I caught the eyes of the owners of Sector 9 which my friend was working for them at the time. He overheard them talking about me and told them who I was. So I had to meet them at the Imperial Ditch for I guess a try out and to get skateboard footage.
From 1999 through 2000 I was all about sector 9 entering a few contest, going to trade shows, and a couple trips. Towards the end of 2000 is when I met my wife and moved from San Diego to West Sacramento. Once I moved I was kicked off Sector 9.
In 2001 I reached out to Afroman and they sponsored me right away, sending boards and getting me back involved with a skate team. They actually made 8 plys for me cause I was breaking too many boards. My run with them lasted until 2008 when they shutdown their skate company.
Around 2010 is I had a sponsor from with a Sacramento shop called "Surf & Skate" which lasted maybe a year before the team was shutdown.
Then, in 2012 I got setup with some boards from Frozen again, this stoked me out to get a box after so many years.
How is skateboarding in Northern California?
Soon after moving to Sacramento I was introduced to The N-MEN, the longest running skate crew. And, in 2016 I was given the N-MEN of the year award which to me was a great honor.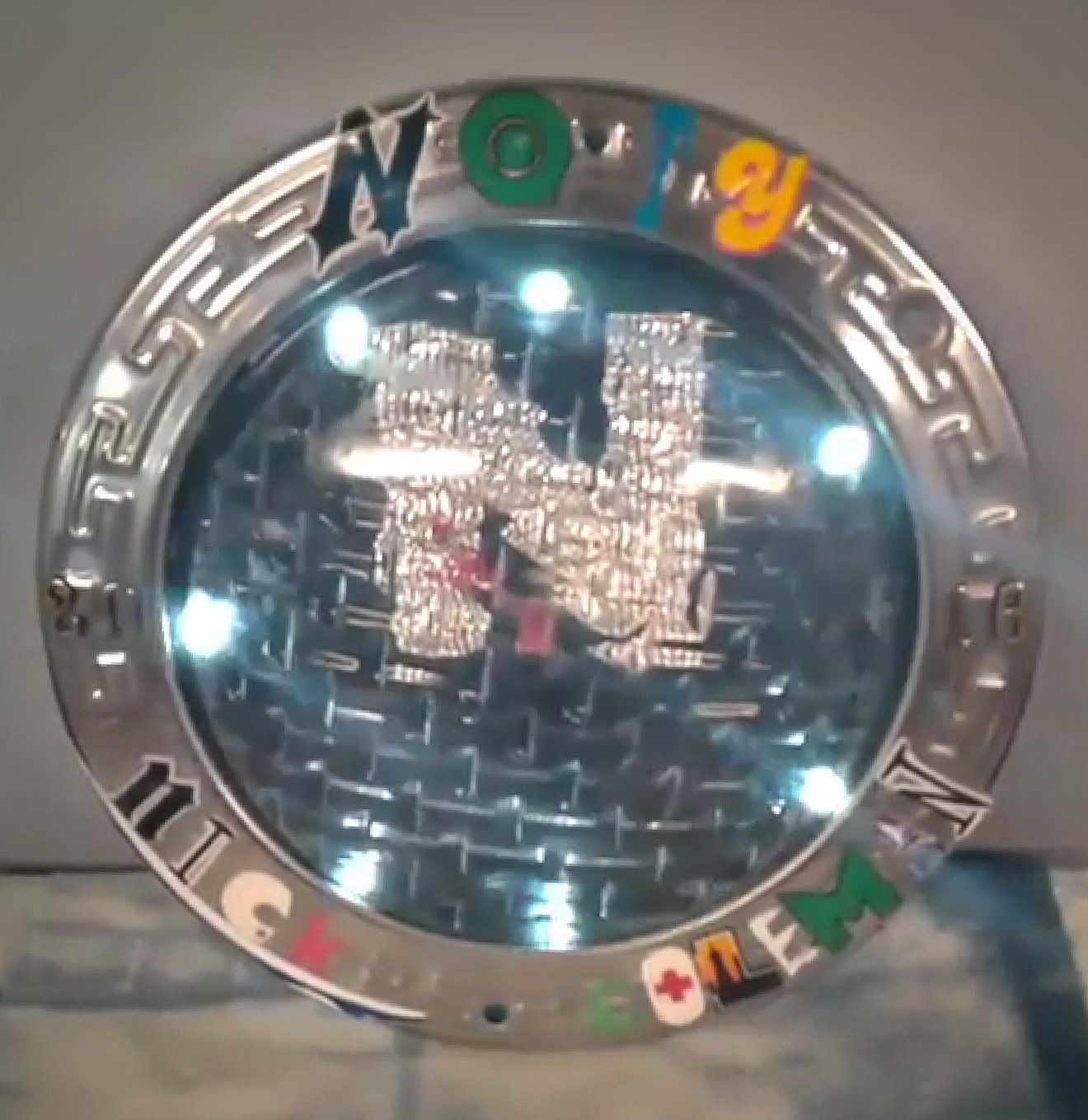 Why do you love skateboarding?
I wasn't very good at skating when I was young, but I have always had a passion for it. Skateboarding is a big part of my life, even when I was at a low or dark place, skateboarding has always been there for me. Now, at age 40, I will have my own skateboard, my own custom graphic. This to me is truly a dream come true!
---